Obtaining quality dental care is key to the overall health of you and your family, and it will be the responsibility of Fitzgerald Dentistry to provide all the dentistry services you may need. Our highly trained staff is ready to help you with everything from restorative dentistry to teeth whitening. We're focused on consistently providing gentle care with a personalized touch
We understand how important your oral health is, so our friendly and helpful staff will be available to answer any questions you have. Emergency and same-day appointments are also available if you need urgent assistance.
Fitzgerald Dentistry is proud to provide dental care in a relaxing environment for patients throughout Ottawa and the surrounding areas. We're able to provide minimally invasive treatments because we've built a modern facility stocked with advanced dental technology. Our strict sterilization methods are in place for your health and safety.
Cosmetic Dental Procedures
Years ago, aesthetic improvements in dentistry often meant multiple appointments and invasive procedures. But thanks to advances in cosmetic dentistry, dental professionals these days are able to help patients achieve spectacular results in a far less painful and time-consuming fashion. At Fitzgerald Dentistry, we're pleased to offer our valued patients a variety of cosmetic solutions to suit their aesthetic needs.
Whether you're looking to fix a single crooked tooth or desire more extensive cosmetic work, the dedicated team at Fitzgerald Dentistry is at your service to provide cost-effective cosmetic dental treatments. When you visit our practice, you'll benefit from our individualized, attentive approach to cosmetic dentistry. And because we want you to be comfortable with your course of treatment, we'll take the time to address your concerns before we get started.
With convenient appointment scheduling and a friendly office staff, Fitzgerald Dentistry is the place to go in Ottawa for cosmetic dentistry services.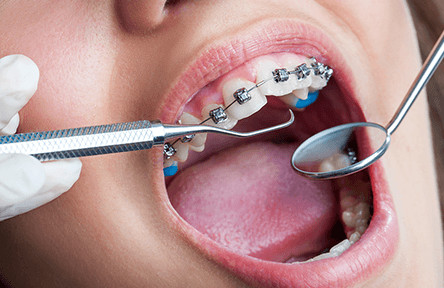 Many people wait until they're experiencing tooth pain to go to the dentist. But at Fitzgerald Dentistry, we prefer to help our patients avoid discomfort in the first place. At our practice, we emphasize the importance of preventative dentistry and take steps to educate our patients on how to maintain proper oral health.
By offering our patients detailed, comprehensive oral care, it is our goal to help them avoid common issues such as tooth decay, gum disease, and other unwanted conditions. Our preventative dentistry approach to oral health seeks to help patients keep their mouths in good condition through regular office visits and proper at-home maintenance.
With convenient office hours and a friendly, compassionate staff, Fitzgerald Dentistry is the place to go if you're looking for a practice that focuses on preventative dentistry.
A missing or damaged tooth can do more than just make chewing uncomfortable. Depending on its location, it can have aesthetic implications and also cause alignment issues with your other teeth. If you're in need of tooth restoration, come to Fitzgerald Dentistry. As an established dental practice in Ottawa, we offer our patients a variety of options for restorative dentistry and treatment.
When it comes to restorative dentistry, we don't believe in a one-size-fits-all approach. That's why we make it our business to treat patients like individuals and evaluate them thoroughly, one mouth at a time. Once we get a chance to assess your condition, we'll recommend a restorative dentistry solution designed specifically for you. And because we want you to be fully comfortable moving forward with treatment, we'll be happy to answer any questions you have along the way.
Many people associate professional teeth whitening with movie stars and brides. But in fact, it is an extremely popular procedure in cosmetic dentistry. And at Fitzgerald Dentistry, we offer teeth whitening services to help our Ottawa, ON patients achieve brighter, whiter smiles.
Stained or discoloured teeth are very common among adults of all ages, and come from a variety of sources, such as:
-Coffee
-Red wine
-Soda
-Tea
-Tobacco
-Some medications
The key to a long-lasting, bright, white smile is to have your teeth whitened before discoloration becomes too severe. When you come to Fitzgerald Dentistry for teeth whitening services, you'll get solid advice, professional care, and the attention you deserve. Call today to set up an appointment and learn more about your teeth whitening options.
Contact our team with questions, or to book an appointment